Qualification & Experience
My qualification and experience are:
Registered Social Worker providing psychotherapy
Individual, Marriage and Family Counsellor
Mental Health Provider for NIHB and IRS RHSP
Since 1990, I have provided counselling, life coaching and support services to individuals, couples, families, groups, and organizations. In 1999, I opened a full time private practice in Markham, serving Toronto, Scarborough, North York, Richmond Hill, Vaughan, Stouffville, Ajax, Pickering, Whitby, Oshawa, etc. 
SPECIALTIES:
Survivors of trauma, post-traumatic and chronic-pain issues, abuse, violence.
Adults and adolescents suffering with depression, distress, addiction, anger, anxiety, ADHD, multi-cultural transition and adjustment issues, financial and spiritual concerns and work/life balance.
Adults, adolescents and children seeking to improve confidence, self-esteem, life skills with stressful situations and interpersonal relationships, including family and marital counselling.
Families experiencing child and/or adolescent conflicts, transition and adjustment issues.
ACADEMIC QUALIFICATION:

Master of Social Work Wilfrid Laurier University, Waterloo, ON -- 1998.
BA of Social Work with Honours York University, Toronto, ON -- 1996.
BA in Psychology Trinity Western University, Langely, BC -- 1990.

RELATED EXPERIENCE:
Registered Social Worker/Counsellor/ADHD Specialist/Life Coach

Schurmann Counselling & Life Coaching, Scarborough & Markham, ON -- (1998 - Present)
Working in full time private practice.
_________________________________
Author
Markham, ON -- (2009 - )
Emotional Wound First-Aid Kit: A Comprehensive Workbook for Healing Optimal Emotional Health & Wellness
AVAILABLE ON AMAZON
_________________________________
Writer
Markham, ON -- (2007 - )
Writing articles for:
SelfGrowth.com an Online Self Improvement Encyclopedia.
HowToDoThings an Online Self-Help Resource.
_________________________________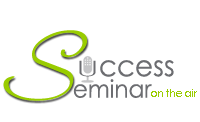 Radio Co-Host
Oakville, ON -- (2007 - 2008)
Monthly co-host with Success Seminar on the Air, a unique live call in talk show.
_________________________________
Caseworker/Social Worker
Toronto Social Services, Toronto, ON -- (1991 - 1999)
Intensive experience working with individuals and families who struggle with socio-economic barriers, personal conflicts, educational/career barriers, multi-cultural and language difficulties, and physical disabilities.
_________________________________
MSW Social Worker
Jewish Family and Child Services, Toronto, ON -- (1997 - 1998)
Conducting individual, marital and family therapy, and co-facilitating a large support group of adult psychiatric out-patients.
_________________________________
BSW Social Worker
Etobicoke Board of Education, ON -- (1996 - 1996)
Providing short-term counselling for students and their families with issues related to school performance, behaviour and social/psychological needs.
_________________________________
THERAPY APPROACH:
Providing psychotherapy, and family & couple therapy, utilizing the following therapeutic interventions: CBT, Behavioural Therapy, Solution Focused, Psychoeducational, Coaching and Family System.
Utilizing a holistic approach by integrating the physical, emotional, intellectual, inter-personal and spiritual aspects of the personality.
Facilitating self-understanding, problem-solving and exploring ones full potential.
PROFESSIONAL ADVANCEMENT:
Psychiatric Mental Health and ADHD training at The Scarborough Hospital: Child and Adolescent Mental Health Clinic, under the supervision of a psychiatrist/ADHD specialist - from 1999 - 2000 (full time position).
ADHD and related disorders work shops at The Scarborough Hospital: General Division.

Addiction training, University of Guelph, 2004.
CBT training workshop by Dr. Zindel Segal, 2001.

Life Coaching workshop by Dr. Patrick Williams.

Institute for Life Coaching Training, 2002.
PROFESSIONAL AFFILIATION:
Canadian Association of Professional Social Workers
Ontario College of Certified Social Workers
Ontario Association of Professional Social Workers