TAKE BACK YOUR LIFE
Are you ready to break free from feeling stuck? Do you want to find true happiness? Deep down, you know you have the potential to achieve more. However, negative thought patterns, behaviors, or habits are holding you back from experiencing joy in your relationships, career, and personal growth. We all have emotional, spiritual, intellectual, physical, and social needs, and neglecting them for too long can eventually hinder our ability to thrive in any area of life. For more information about my helping approach, click here.
As an experienced individual, couple, and family therapist, social worker, and life coach, I am dedicated to helping people improve their overall well-being. With my unique approach to counseling, assessment, and coaching, we can embark on an exciting journey of self-discovery, healing, and personal growth, empowering you to live the life you were always meant to have.
If you're currently facing challenges, don't wait until they become unbearable. Remember, every journey begins with a single step... forward. Take that first step today by scheduling your appointment online or calling for assistance.
My unique helping style

 
Counselling and life coaching simultaneously
Assess your situation, establish goals and guide your resolutions
ADD/ADHD specialist - counselling/coaching
Service provided in-person, by-telephone or by-video
No waiting period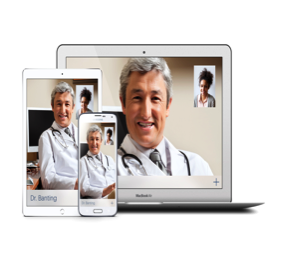 I provide online counselling sessions 
If you…
have a busy schedule or travel frequently
find regular office visits challenging due to illness, weather, distance, or mobility issues
need access to a session during irregular hours
enjoy using your personal devices to communicate
Online appointments may be suitable for you. 92% of Canadians were highly satisfied after an online counselling appointment, and would do it again. See information to help prepare yourself for video or phone sessions.
5 Reasons We Resist Therapy (and 4 Reasons We Shouldn't) There may be no quick fix, but consider the cost of doing nothing.

Should I invest in my emotional, mental and spiritual health and wellness? 
YES! Over 90% of people who have completed counselling and life coaching report to enjoy a healthier self. It does not mean that you are abnormal or have a mental illness, but it does mean that you want to work on your own life: to understand your stress, to enhance your coping tools and to feel your very best.
If any of the following emotional health and wellness benefits are desirable then counselling and life coaching may be the right investment for you:
Great Self-Esteem and Self-Confidence
Respect and Trust in Self and Others
Depression & Anxiety Free Life
Good Work/Life Balance
Stable Personal, Social, Marital, Family and Work Life
Anger Free Life 
Emotional & Spiritual Wealth
Divorce Free Life
Sexual Satisfaction
Addiction Free Lifestyle
More Benefits of Talk Therapy!