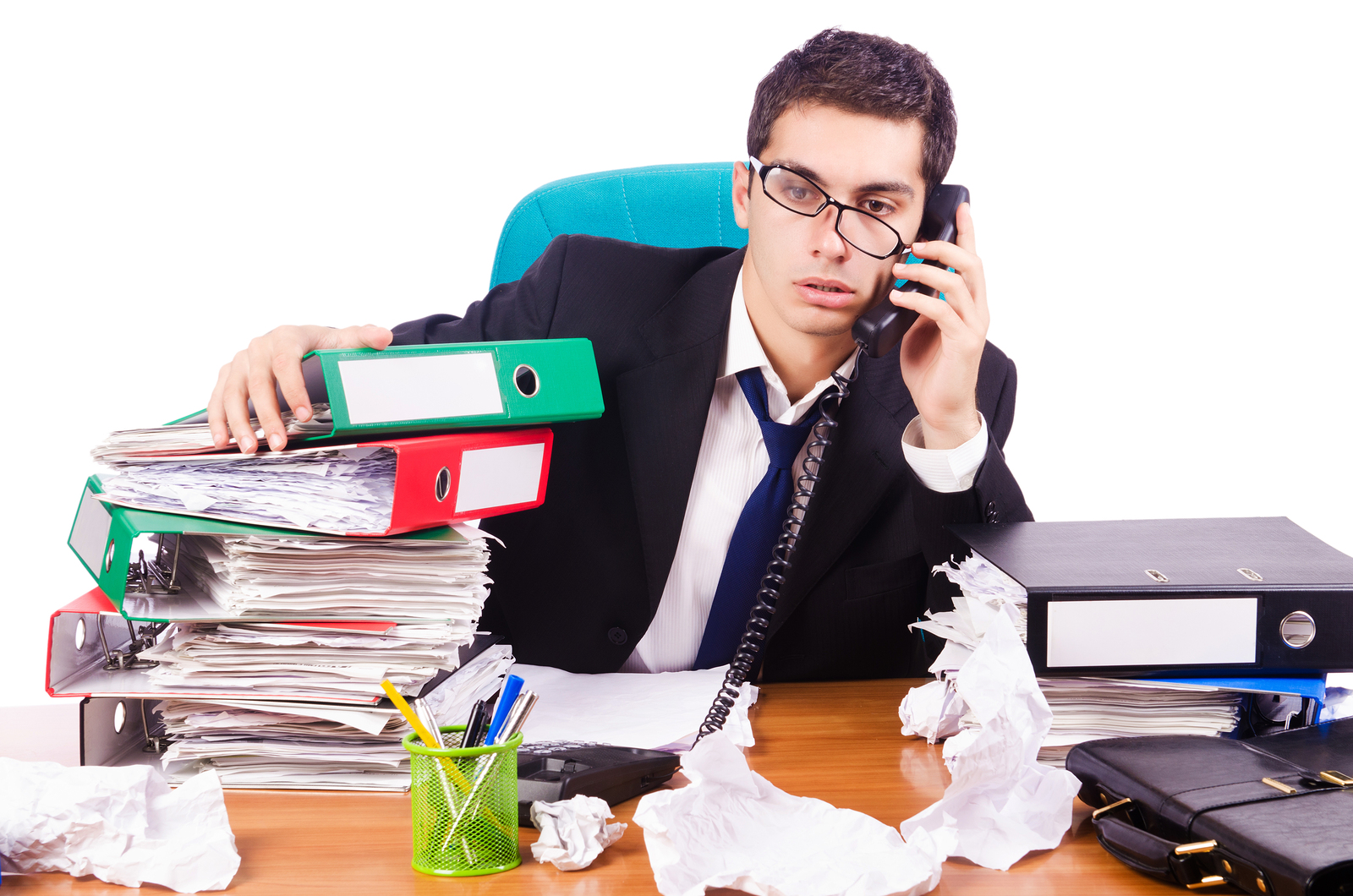 6:45 PM. I'm waiting at a restaurant for a colleague. We have dinner plans, and she's uncharacteristically late. Finally, she shows up, frustrated and disappointed.
"Lately, my boss has been making me stay after hours, even if I'm caught up on my work! She called me into her office at 5:30 PM tonight to assign a new project, knowing I had to leave at 6!"
Earlier that day, a longtime client came late for his coaching session. He'd never been late before, having always had control of his schedule at the architectural firm where he worked. That is, until management changed.
"My new boss assigned a totally unreasonable deadline. He has no idea how long it will take me to deliver the results that he wants."
My client was feeling pressured and discouraged by having to perform at a level he couldn't sustain. "This is killing my passion to do my best work."
Sound familiar?
If your boss feels like the reincarnation of the ruthless editor in The Devil Wears Prada—full of unreasonable demands, issuing inhumane deadlines—you might be wondering:
What's the best way to handle this situation?
How can I give my boss feedback without sounding like I'm just "whining?"
How can I communicate in a way that won't jeopardize my reputation or position?
Here's what I suggested to my colleague and to my client, and what I'd suggest for you, too:
1. Avoid Group-Griping Sessions
It's tempting to gripe with co-workers about how unreasonable your boss is. And yes, we often feel better after venting and getting some support. But spewing out criticism and negativity is not productive—it doesn't resolve anything.
Plus, the absolute last thing you want is word to get back to your boss that you've been complaining around the office.

2. Release Frustration First, Talk Later
If your boss is making unreasonable requests, you need to have a conversation about it.
But before that big conversation, it's essential to release your heated, pent-up emotions, so that you're even-keeled and ready for a calm, productive discussion.
To release feelings safely and effectively, try thwacking a pillow with a towel that's knotted on one end (once you're back home, of course). Or scream into the pillow (it muffles the sound). Even better, try verbalizing your feelings out loud as you thwack or scream.
"I'm so angry at you for ________."
"You are so unreasonable and ________."
"Why do you have to ________?"
Get all of those feelings out of your system in a safe, private space. That way, when it's time for a face-to-face chat with your boss, you won't be holding onto all of that bottled-up negativity. It will be much easier to express yourself with grace.

3. Script Your Request in Advance
That said, asking your boss to "behave differently" can still feel scary and stressful. To alleviate some of that anxiety, script out exactly what you plan to say in advance.
Here's some language that I suggested to my colleague and to my client:
Good morning [manager's name],
Thank you for taking the time to meet with me today. I know how busy you are, and I hope this won't take long. I want to do my absolute best work for you, and I need your help to make that possible.
Here's what I'm running into:
When you [describe unreasonable demand], I find it hard to [describe how you're not able to meet the demand]. This makes me feel [share how you feel].
This has happened on quite a few occasions: [list a few of them].
I realize that you have high expectations, and I am flattered that you believe I am capable of handling [unreasonable demand]. I have tried to find a way to [how you have tried to meet the unreasonable demand].
I'm finding that while [reasonable demand] can be done on schedule and with high quality, [unreasonable demand] cannot. Again, this is because [as above, explain why the unreasonable demand cannot be met, but with a little more detail].
As an alternative, I'd like to suggest: [offer alternative plan for meeting your boss' request].
Thanks for your time, and thank you for listening.
During our next session, my coaching client had happy news to report: "That script worked. My boss totally got it. In fact, my boss actually apologized for being so focused on delivering results for the firm that he hadn't assessed the time it would take for me to complete what he'd requested. So he revised his request to include a realistic timeframe."
Remember: Your boss is a human being, just like you—capable of doing extraordinary work, and capable of making misjudgments, as well. But just because your boss makes an unreasonable request (or three) doesn't mean that he or she is an "unreasonable person."
When you voice your needs clearly and calmly, you can turn even the worst management nightmare in a productive conversation—creating a sane, humane place to do your best work.
 first paragraph ...
by Suzanne Gelb, PhD, JD.